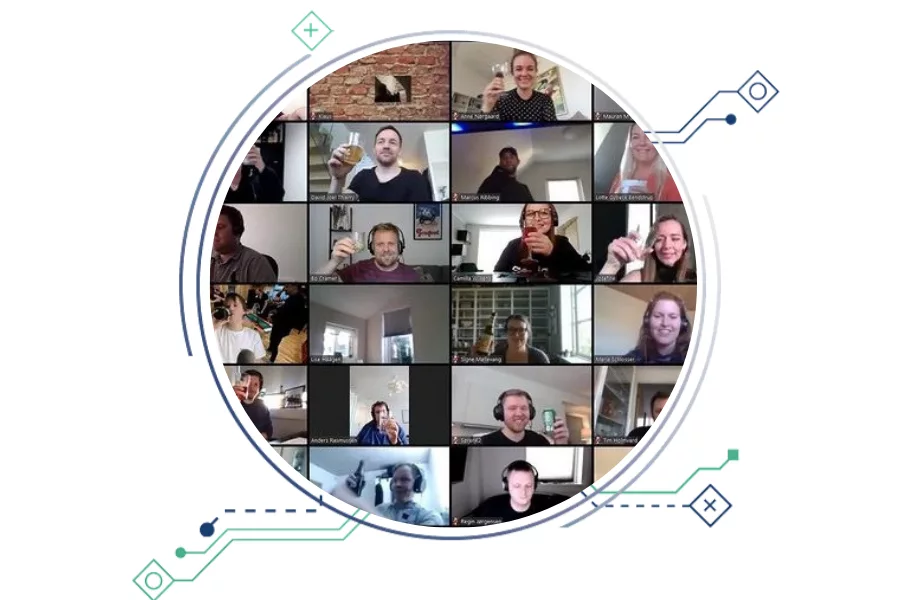 A good work-life balance is an essential aspect of a healthy work environment. At team.blue, we aim to create a workplace that prioritises and helps all of our employees achieve the perfect harmony between personal life and work for them.  
In all locations, we support flexible working hours and, in certain teams, the opportunity to work from anywhere across the world. Depending on the team, employees can decide their working hours, and many have the opportunity to work remotely. We invited some of our employees from across team.blue to share their experiences.
Laura Benjamin has been worked at names.co.uk, a team.blue company with brands in the UK and Ireland, since 2003. She started as a receptionist but has grown and moved within the company into many different roles.
 Today, working as an HR Generalist, Laura believes that all the support the company has given to her has helped her stay motivated and has empowered her to reach her potential. "The company has always been very supportive of me choosing my hours. In my current work pattern, I can manage my work and personal life perfectly, and because of that, I have a really nice work-life balance."
She has children, and the flexible hours at the company allow her to collect her kids from school, "I work two days at home and two days at the office with different hours. It's a good way to create a balance. At home, I am more productive, but I get loads of interaction with my colleagues in the office. On Thursday, I like that I finish work at 3 in the afternoon - I get away from my desk, go home, get the dog and walk to the school to collect my daughters. It's a great way to decompress after work."
Communication is an essential key for Laura, "It's important to always talk to your managers, tell how you feel, where you want to go and what you want to do." And she finishes sharing her view for those who would like to join the company: "The company is amazing at looking after their employees, we have lots of additional benefits and my favourite, flexible working. Everybody gets on well and we also have fun socially. If you work hard and shine, you can go far."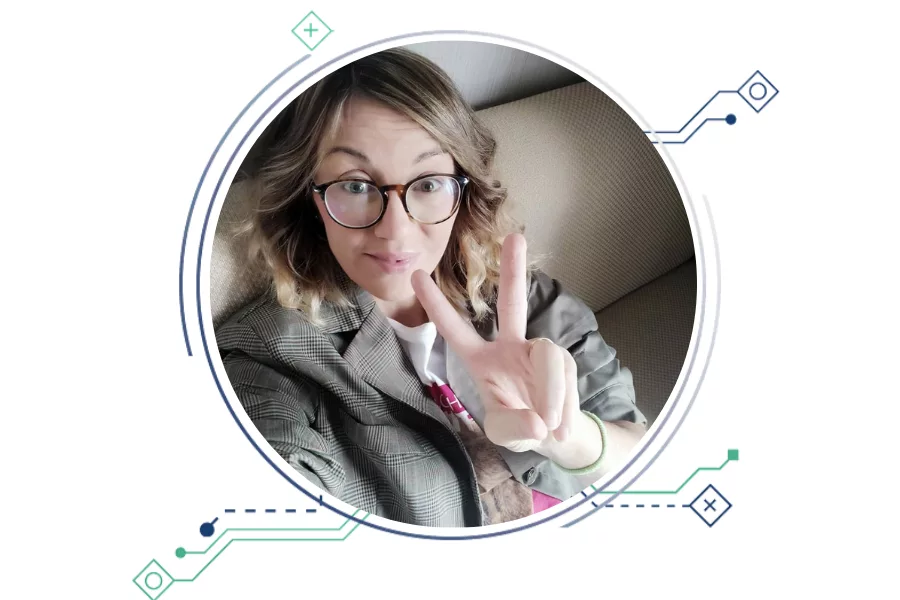 Marianna Siout has worked as a Chief Product Officer at Enartia, a team.blue brand based in Greece, for around fourteen years. She is a big fan of remote working. She works entirely remotely from Shanghai, China. "We have a daily meeting at 9am (Greek time). There is a lot of flexibility in my workday, I take it easy in the morning as it's still nighttime in Greece. So I start a bit later, I train in the morning, go for a run or a swim, have my coffee, and then I go to the café or my home office and start work.".
Her job allows her to have the freedom to keep travelling, which makes Marianna motivated to grow with the group. She said, "I like to travel a lot, and I have worked from many different places. Before Covid, I was travelling regularly. If you work remotely, you can mix travelling and working - it's an exciting way to live because you can be in experience loads of different countries and cultures all whilst having the stability of  work."
Working in this way has given Marianna the life that she dreamed of. She said, "I am pleased to be able to work remotely, and I have a great balance between my personal life and work. If I didn't have the opportunity to keep travelling, I wouldn't keep working within the group. My top tips are - have everything in your calendar, all your professional life needs. Tools like Slack have everything available, use tools that are accessible from everywhere, stock up for lunch and dinner, and don't skip your meals. If you can try and keep active, you can get overworked if you don't do these things for yourself."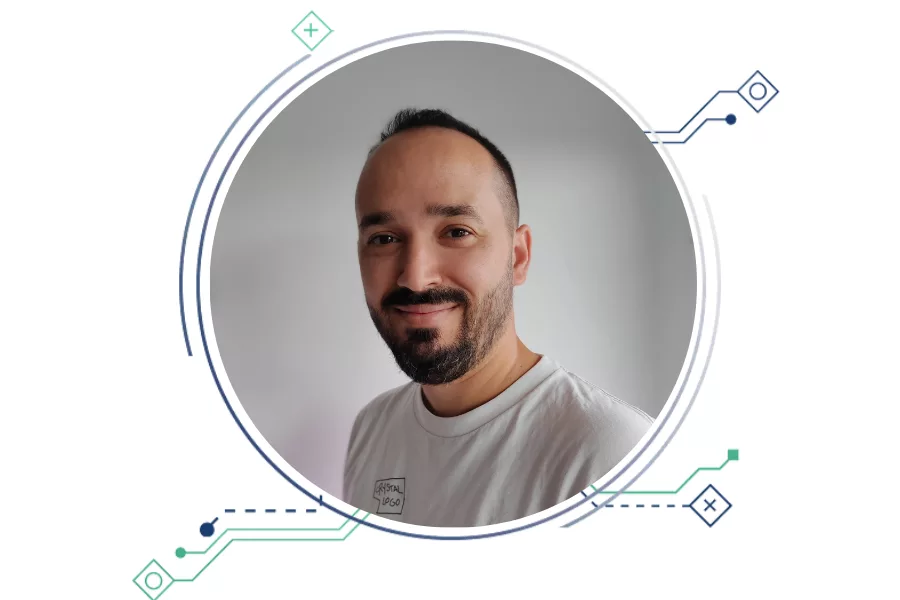 Victor Baches has been at Nominalia, a team.blue brand based in Spain, for 9 years. He is a senior agent in the Customer Care Department. Currently, he is working remotely, and in his opinion, the best part of working from home is balancing work and family life. "Being at home, I have a stable schedule. This is really helpful as I have children."
 Victor shared that Nominalia has always supported him and his colleagues in every way, and because of that, he can manage his personal life alongside his work life. "I have had to ask for a flexible work pattern due to some family issues - they have always helped me. When I have made suggestions to improve the work environment, they have always listened to them. I have even helped carry out surveys among my colleagues to ask their opinions on some issues."
The interaction with his colleagues makes the job even better. "I feel like a reference in my team and within customer care. I am delighted because they treat me very naturally and given my experience and position, I can help them a lot. I have always been treated as a person, not as just as a number. Communication with the people in charge has always been excellent, and when I have had a difficult moment, they have helped me. The teamwork is excellent." Victor says that he and his colleagues have a great relationship outside of work too. He said, "We have done loads of activities together outside of work. Some of them have even been my suggestions - we have had a night of board games, done escape rooms and taken part in online games."
Victor has great expectations for his future at the company, he shared "My managers know it. I will be with Nominalia for a long time. I intend to become the Team leader of this department. In the meantime, I continue working very well and helping my colleagues and managers. I hope to keep improving to earn that position and also improve economically."
Are you looking to improve your work-life balance? Come and be part of our team and do just that!