Inclusion & Diversity matter!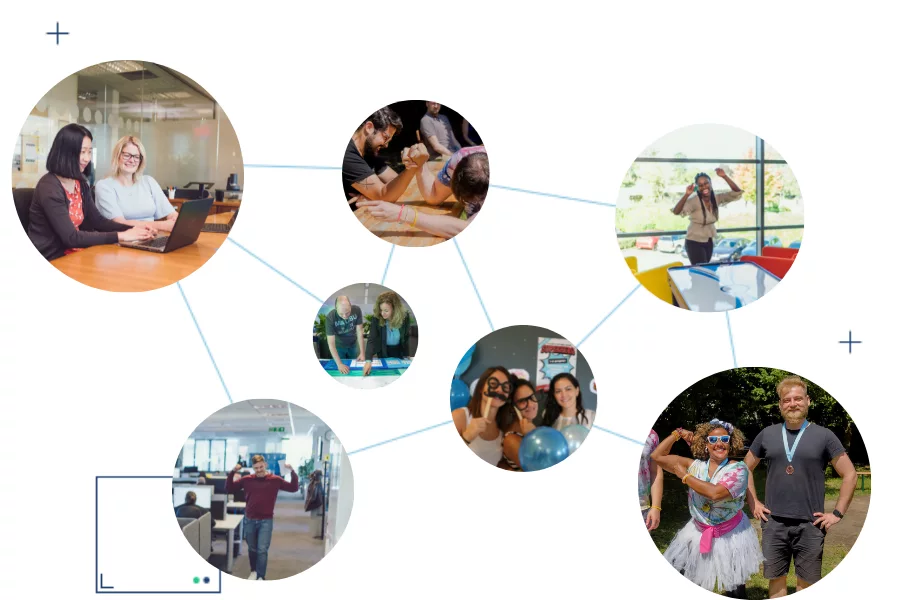 At team.blue, we recognise the unique value every individual brings to our workplace. We want everyone to feel free enough and supported enough to be their whole selves at work. We aim to ensure our colleagues are as diverse as the customers we serve. Only then can we be the best we can be. 
We have employees worldwide and a total of 19 nationalities working with us. We want to attract diverse talent to push us forward and help us to develop unique services and solutions.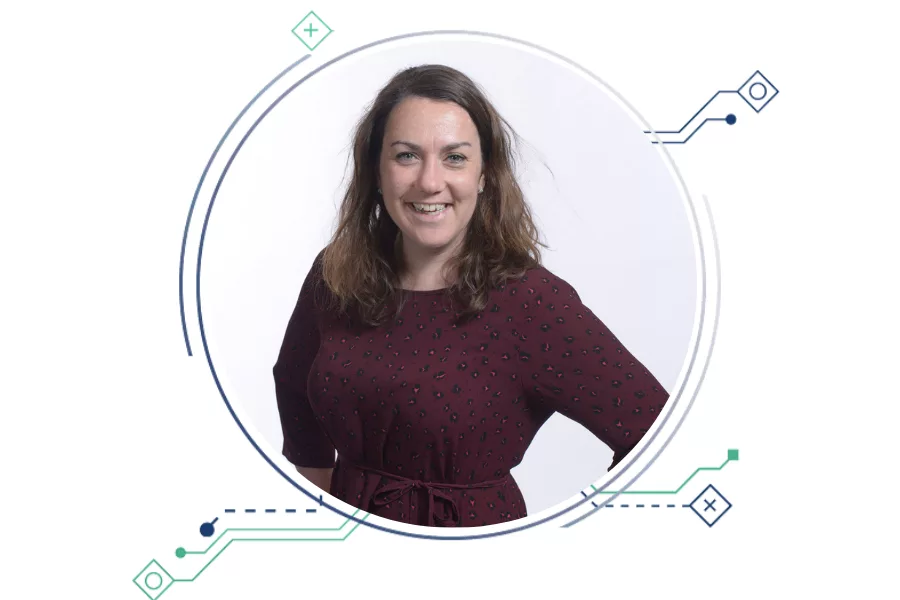 Sanne Bolkenstein has worked at Hypernode, a team.blue brand based in the Netherlands, for almost 7 years. She is the Commercial Manager there and is involved in Diversity & Inclusion projects too. 
We invited her to share her experience and insights on the topic of Diversity & Inclusion. 
Can you share your experience of being a female in the tech industry?
When I joined Hypernode, they were aiming to hire as many women as possible. It has always been very difficult to find women for tech positions, but Hypernode's philosophy was that at least you can find them for other roles in the company, meaning the team as a whole has a good gender balance. The ratio of women to men was about 50/50 at the time.
I came with sales experience but no knowledge of hosting, and I really liked that I was welcomed and supported as I learned. People were very willing to help me. When I went on sales visits to other companies, almost all of my interactions were with men, and in some scenarios, I wasn't taken as seriously as a male colleague, for instance when they were talking about "technical subjects". But I quite like a challenge, and so I stayed in the industry.
What does diversity, equality and inclusion mean to you? 
For me, it is not about one group. It's about everyone. In my experience, I think it's beneficial for productivity, mental and physical health if everyone can be themselves everywhere. Since we spend a lot of time at work, the workplace needs to be inclusive and comfortable.
What I experience at Hypernode is a very open work culture. 
People are pretty much the same at work as they are at home. It's the same for me, the way I dress, the way I interact with people and the way I laugh - it's the same! It makes me feel very powerful because this is the version of me that I like.
How do you think diversity and inclusion affect the work environment? 
In general, it makes a work environment a safe place for everyone. We see people from many different backgrounds, sexualities, genders, and we work really well together. We get alternate points of view which ultimately makes your products and ideas better. 
It's also good for clients to see a diverse team because it potentially reflects their own. So, it works for external relationships we have with partners, it helps us be very open with them, and it also builds a level of trust that makes people want to work with us.
From speaking to my colleagues, it is evident they feel there is attention to them as people rather than just as employees. This makes them feel seen and also boosts loyalty.
Every company should be willing to invest in diversity and inclusion - I am 100% sure that it will pay off.
How would you advocate for diversity with a co-worker who doesn't understand its importance?
I would talk to them. I would explain that some comments are not ok. It's very important to separate the words from the person. Often, I don't think people are sexist or homophobic on purpose. They are just unaware of how their statements can be hurtful to others. 
I have been at the company for a long time, and I feel confident to call people out. It's essential to take action for those that might be new or less confident to do something.
As an organisation, I think middle management and top management should take the unconscious bias test - this would be the first step towards awareness. Everyone has unconscious biases but being aware of them allows you to challenge the way you think, and that is the first step of changing how you interact with people. I do think it's very important to have role models in the group.
What are your hopes for diversity and inclusion at team.blue? 
I hope that we will become a more diverse and inclusive workforce. This type of culture makes everyone more productive, creative, and collaborative and even lowers sickness levels. There are so many positives to embracing an initiative like this. 
Thanks Sanne for being part of our story!