'Girls' Day in Science' 2021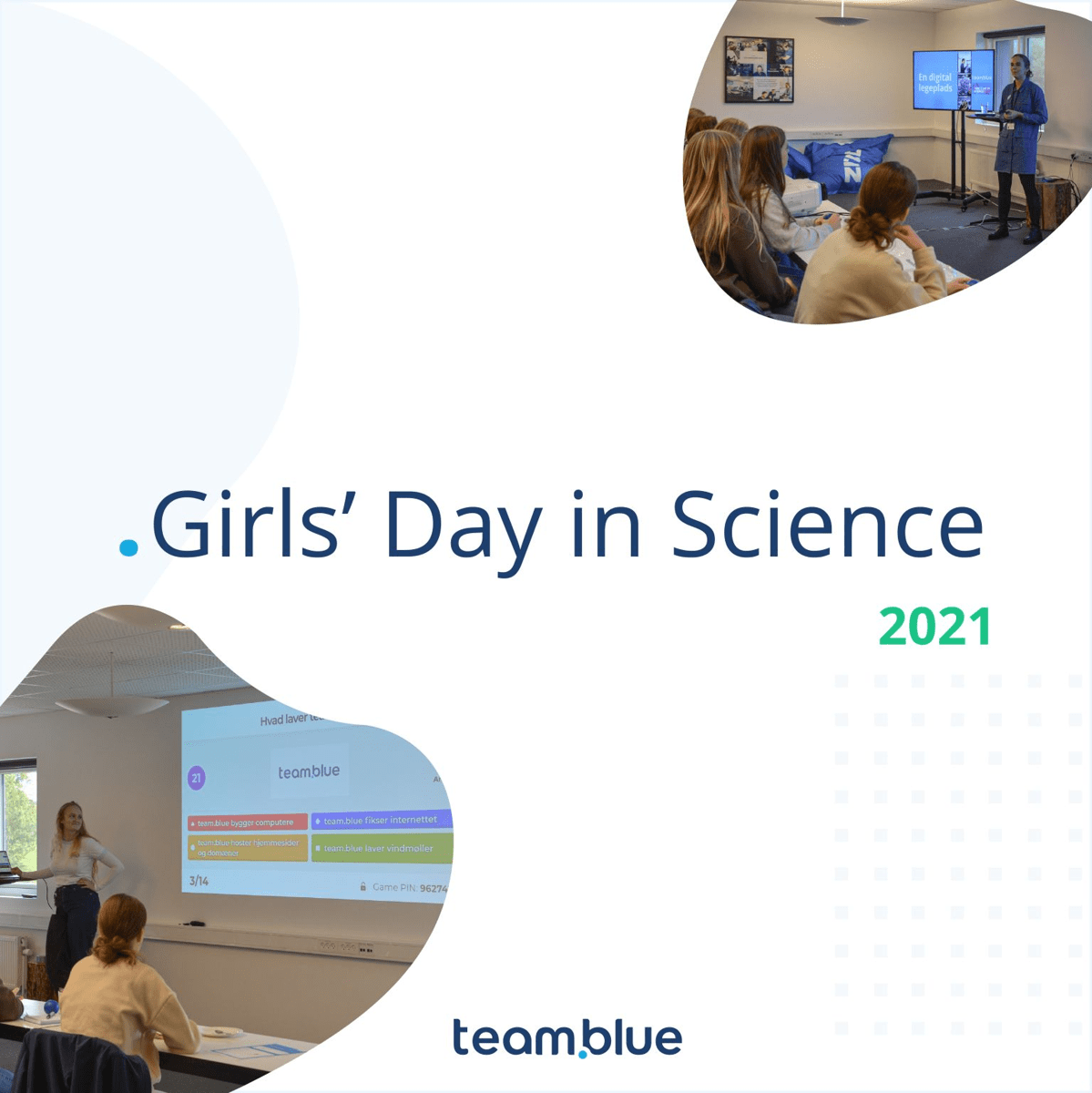 team.blue Denmark proudly participated in 'Girls' Day in Science' 2021.

On October 6, team.blue Denmark participated in 'Girls' Day in Science' 2021, an annual campaign day in collaboration with the House of Natural Sciences, which aims to inspire young women to choose a #STEM education. STEM stands for Science, Technology, Engineering and, Mathematics.
Forty girls from a primary school visited our office. They should become wiser on how to make a career in the IT industry. Several of our employees gave presentations, which hopefully have opened their eyes to the paths they can choose in the IT world.
Read here what Anne Nørgaard, HR Coordinator says about the day:
"Girls' Day in Science aims to showcase how girls/women can make a difference in male-dominated industries and inspire them to pursue a career they would not have considered otherwise.
The girls heard our role models tell about their careers and the many opportunities to work with tech in team.blue.
Our society builds on technology, so we need more people who can develop and operate the new technology. In that development, we need both girls and boys, and we want to contribute to diversity in the industry.
We hope the girls got inspired. And who knows, hopefully, we will meet some of the girls in team.blue again one day ;-)".
team.blue Denmark expects to participate in Girls' Day in Science again next year, held on October 5, 2022.