A unique career within team.blue
team.blue is a great place to start your career in IT and we are pleased to share inspiring stories from our employees. Ruud Boelens is building a unique career within team.blue. 🚀 He was a musician and a TransIP customer, a team.blue brand based in the Netherlands. Due to the challenges of the Covid pandemic for the arts, he decided to apply for Support Hero position at team.blue.
We don't want to give too many spoilers.. So, let's get to know more about him: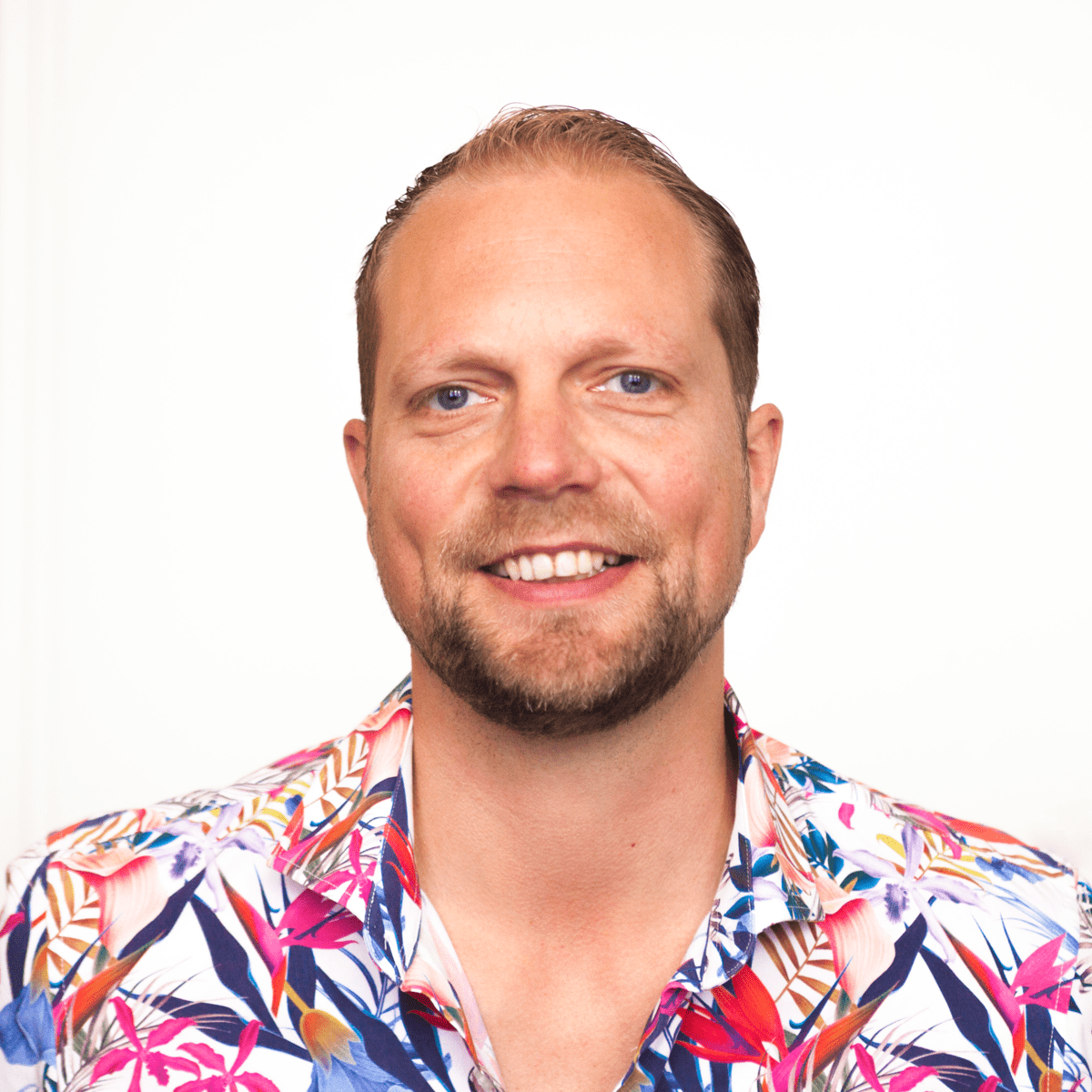 Hi Ruud, to start, can you share about your background and your role at team.blue?
Hi, within team.blue I work for TransIP at first line customer support. In the past I studied computer science (read: around 2000, that is... 20 years ago, I feel old). After I finished my studies I pursued my dream, to become a musician: I succeeded. I played in many bands, did some nice international performances and toured with several theater productions and I have been teaching music for 15 years as an independent entrepreneur and at several music schools.
How did you land at team.blue/TransIP? Can you share a bit of your story as a musician, the impact of the Covid pandemic and what motivated you to apply for the support hero job?
In early 2020 the world seemed to be closing in. I was working full-time on the boulevard of Scheveningen as a guitar/piano entertainer in a band in the restaurant scene. I had stopped teaching since 2017 since I had a nice income from performing and it was more convenient from a schedule point of view. Finally, in the autumn of 2020, a shock came to the entire cultural sector when the entertainment industry once again had to close its doors immediately. Despite receiving support from the government, I could not suddenly sit at home and discover everything Netflix had to offer. I've been a TransIP customer since 2009 and the times I've been helped by customer support have been great experiences, so I figured that if I ever thought I might need a 'grown up' job, I could knock on TransIP's door. I had somewhat forgotten about this after a few attempts to apply for a job when the idea suddenly came to me again. Looking at the vacancies, I found the Support Hero job, the interview went well and I could start right away.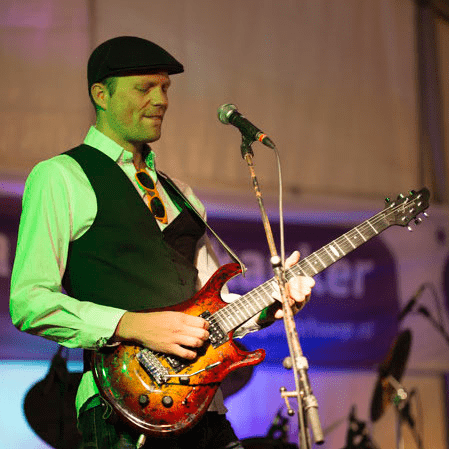 How did your colleagues and the company welcome you?
I ended up in a close-knit team that was incredibly knowledgeable. I was able to immediately bring in my opinions and offer solutions. The colleagues were all open to sharing their knowledge with me.
What do you exactly do as a Support Hero?
We are the first point of contact for the customer. When the customer has a question about a product the customer wants to order we offer information and support. This also applies to questions about accounts, payments and services. In short, we ensure that the customer is helped quickly with questions. We also make the assessment of when we need to pass a question on to the second-line departments or legal departments.
How has your experience as a support hero been? What challenges have you faced?
When I started at TransIP, I wanted to lean more into the technical side. More depth about domains and web hosting platforms. Because I was a long time teacher it was an easy bridge to quality control and the onboarding process. I have been doing this for a few months now and it's very fun to do. However, a spot became available at the second-line domain and web hosting. I am now going to seize that opportunity. I have already spent a few days with the team and I can start soon.
What have you learned/improved while working as a Support Hero?
I have gained a lot of new knowledge. I have also made leaps and bounds in the area of customer contact, invoicing and the entire financial process. I also spent a lot of time on the technical side of our products. The knowledge I had was a nice stepping stone for this.
What is the best thing about your job?
Working in a team is what I like best. Achieving quality together, being able to share things both good and bad is something that makes it interesting. In bands you have this too, but as a music teacher you are often only busy preparing and evaluating your lessons. With the job I have now the variety is the most fun. From answering tickets, quality control and bringing in the new platform, OpenStack. I also keep myself busy with the onboarding of new colleagues.
Do you feel you have room to grow here at team.blue / TransIP? What do you expect for your future in the company? (I know you are moving for 2nd line support, can you share a bit more about it?)
Absolutely. You are asked at the very beginning what I aspire to. The leaders of the team will help you walk your path and realize your plans. In addition, they can link you to people who can help you with this. In the future, I hope to be able to help build our products and the system we work with. Automation is something I really enjoy and I hope to be able to apply it within team.blue as well.
What would you recommend to people who want to apply for a job at team.blue?

Although I don't like to quote big shoe companies I would say 'Just do it'. team.blue is a company where you can enjoy a nice atmosphere and a space to develop yourself!
Thank you, Ruud, for sharing this amazing story with us.
Do you want to join our team.blue family? Check out our opportunities and apply here: https://team.blue/careers/