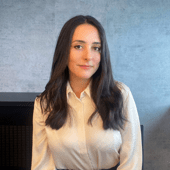 18 years and counting...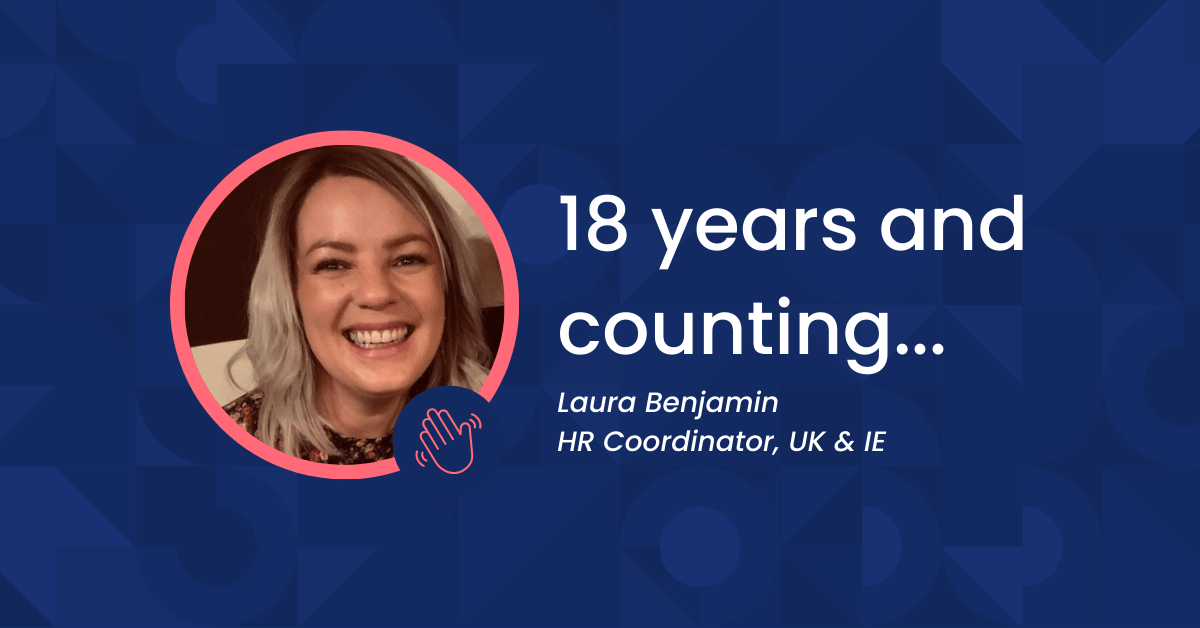 Laura Benjamin has been part of Namesco, part of our team.blue family for 18 years. In that time she has had multiple roles and progressed in her career, find out about her journey...
"Back in 2004, I was temping for a recruitment agency for an insurance company when they offered me an interview with a small Worcester based company as a Receptionist. I was interviewed by the owner and Director of Namesco at the time, and I didn't even know what a domain name was! There were only 15 people in the team, but within the first few years we had already acquired a company and my role had started to change.
I quickly made friends and enjoyed socializing with my colleagues. I became a Domains Administrator, which grew into a department where I became Team Leader. I then successfully interviewed for a Contact Centre Team Leader role which was super fun and demanding too. I then had my first child, came back into the Online Brand Protection (OBT) department part time, as I no longer wanted a Team Leader role as my focus had changed! I then enjoyed building that department up and had baby number 2. I came back and realised my strength lay in looking after people, so I decided to pursue a role in HR, it took some years of external learning and waiting for an internal opportunity and I then successfully interviewed for the position I am in today, I LOVE my role and I LOVE my journey and I am starting to LOVE team.blue! Anything is possible with hard work, determination, and trust.
Starting my role in HR in January 2019 is my biggest highlight. I had got to the top of my game in the OBP team and wanted to reach further and help the business and my colleagues thrive. Within my HR role I also get to organise staff social events and loved setting up our summer 2022 event. It was super successful and much needed after several years of no events due to COVID.
HR is very fast paced, ever changing with lots of ups than downs! Doing my first disciplinary and staff grievance was very daunting, I was nervous but excited too, but with lots of support and guidance I dealt with it professionally and learnt so much. Also gaining the trust and confidence of colleagues was tricky, people can get nervous about what you know about them but I deal with everything in the strictest of confidence and always re assure my colleagues of this.
At the moment I am working on incentives to continue to make team.blue a happy, healthy and enjoyable place to work. I have a huge passion for Mental Health support, having suffered with Post Natal Depression after having my first child, I feel it's vital we have a strong network to help colleagues and to support with overall wellbeing, so I am working with my colleagues on incentives, treats and on better ways to care for our people.
Having such a long relationship with my company is a beautiful feeling, I feel very happy and proud with my relationship here, knowing my colleagues like friends, being trusted, being relied upon, the flexibility and being in a company that puts family first. I could not recommend Namesco and team.blue more, in my eyes they are my 'forever' employer."
~Laura Benjamin - HR Coordinator, UK & IE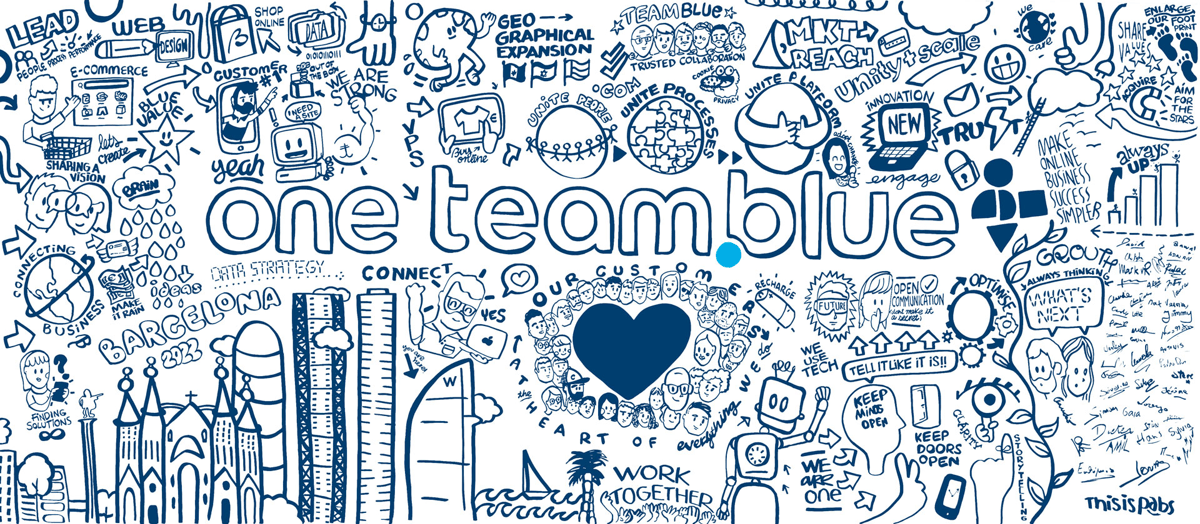 Do you want to join our team.blue family? Check out our open positions: A unique career - team.blue Global