Meet our new Chief HR Officer
It's with great pleasure that we announce our new Chief Human Resources Officer, Sylvia Groenewold 💙
Sylvia joined team.blue in June 2022, and since then, she has been working on our People Strategy and on our new 'one team.blue'. We are more than happy to have such a well-rounded person as Sylvia on our team.
Let's get to know more about her: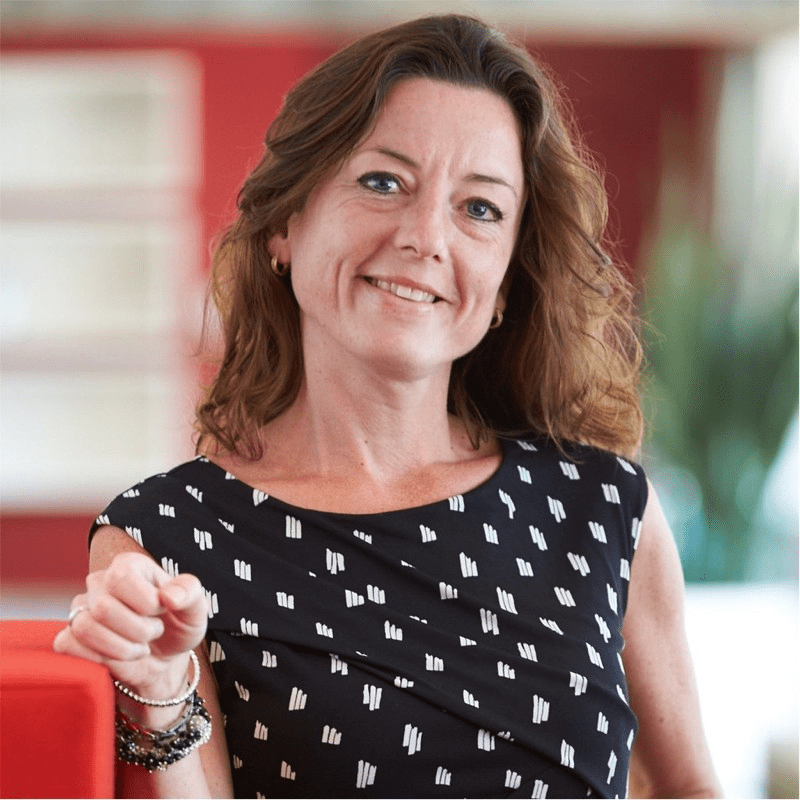 "I am a mum of 2 kids, Mitchel (21) and Tatum (18). I love to spend time with them, my partner Kevin, his twins Chloë and Jordyn (11) and our two dogs Sansa and Holly. I am fascinated by the way people behave and how I can positively influence that to get the best out of them, so a career in HR was a logical choice."
How do you feel about being the new Chief HR Officer (CHRO) at team.blue, and what made you decide to become part of our team?
It's an amazing opportunity for me to join a company like team.blue and combine the power and diversity of all the local brands to a one team.blue powerhouse. It's a complete new industry for me and I love learning and trying out new things.
How was your first month at team.blue, and what are you looking forward to most?
I hit the ground running, onboarding exactly at the start of an exiting journey. I met so many great people who were open and welcoming, which made me feel at home really quickly. I am looking forward to contributing to building a company which will be number one in the market and where people feel engaged and are able to thrive in their work.
What would you say to someone who is considering applying to work at team.blue?
Don't doubt, join the journey with me to do amazing things and build a great company. You can really shape, make a difference and contribute to the formation of an amazing company.
What do you like to do in your free time? Any hobbies or a fun fact about yourself you'd like to share?
In my free time I love all kinds of sports; 🤾‍♂️ CrossFit, skiing⛷, cycling🚴‍♂️, ice hockey and I love spending time with friends, enjoying good food and wine🍷.
---
Check some photos of Sylvia in her first month at team.blue: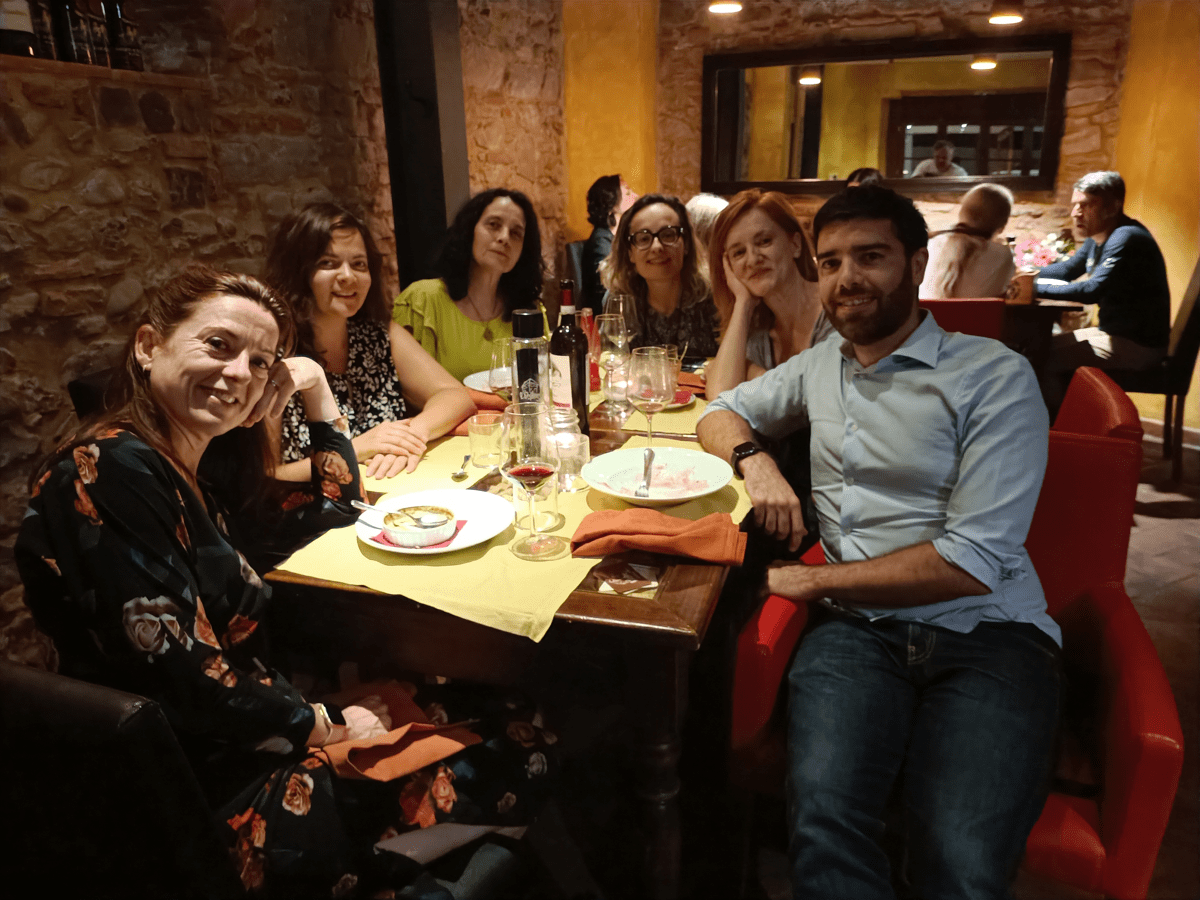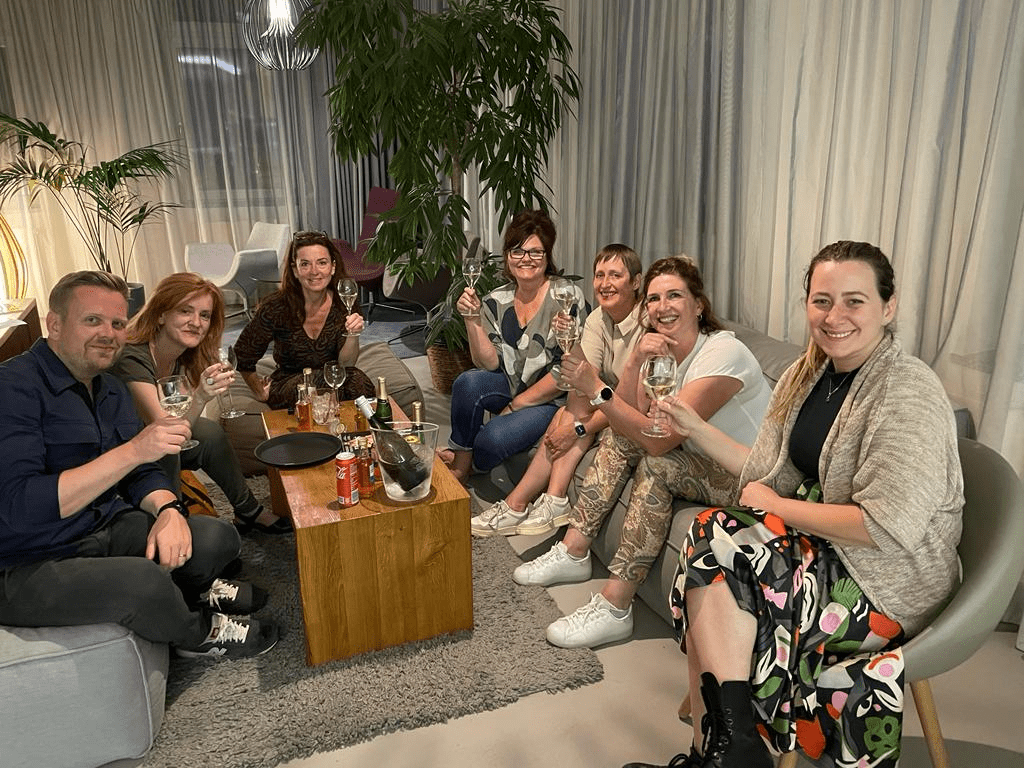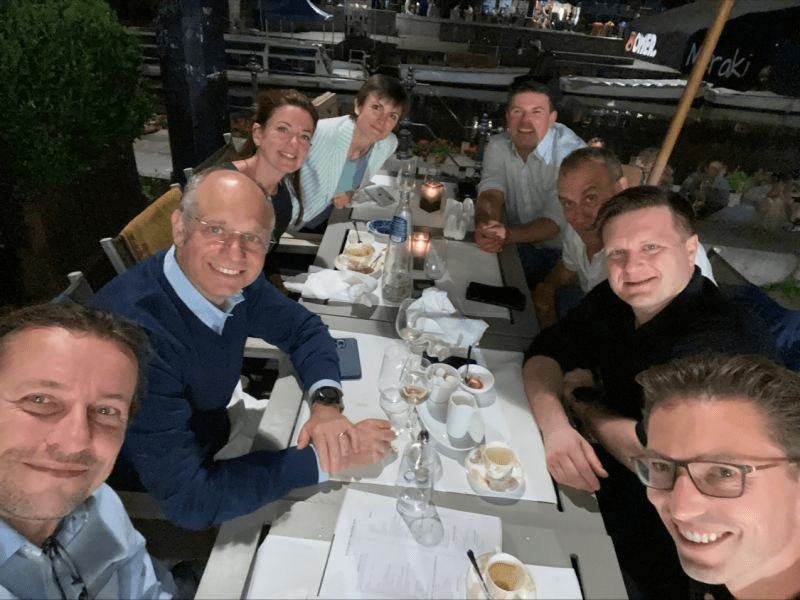 Welcome, Sylvia! We are looking forward to building an amazing story with you. 🎉
Do you want to join our amazing team? Check out our careers page and find the perfect job for you.