Meet Gaia Zampaglione - Director of Transformation
At team.blue, we are growing fast and we are constantly welcoming new amazing talent to our family.
After working for 15 years as a consultant, Gaia Zampaglione saw a great opportunity to be part of a growing tech company and joined our team as a Director of Transformation. Gaia is helping us to build our One team.blue goal, and we look forward to this new journey with her.
Let's get to know more about Gaia: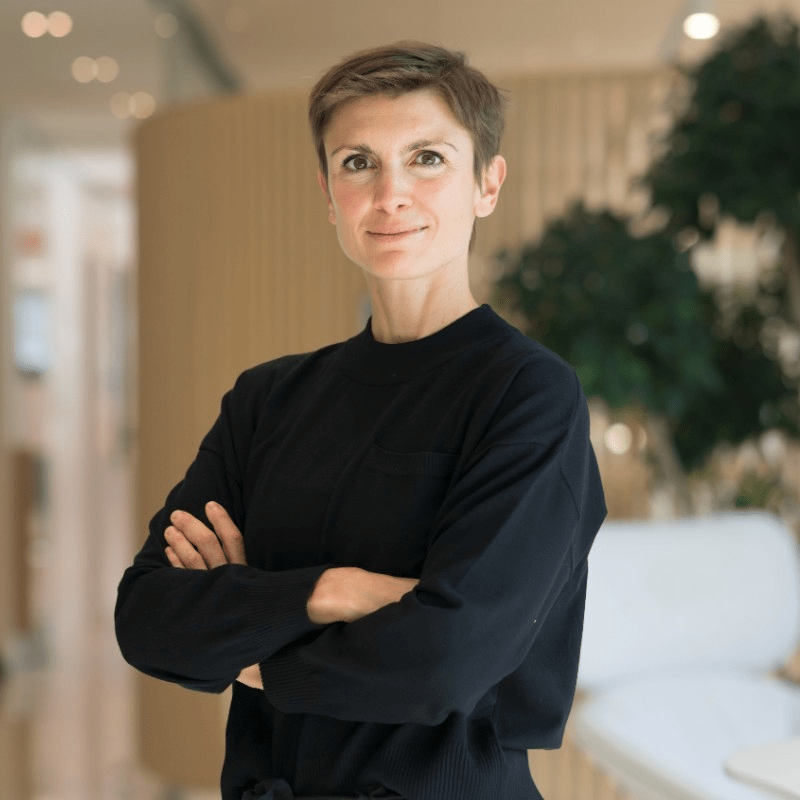 "I am Gaia Zampaglione, and I am based in Milan, where I live with my partner. We are both passionate rock climbers and spend most of our weekends in the mountains. I am an industrial engineer and I have been working for 15 years as a consultant before joining team.blue in May."
What made you decide to become part of our team?
I think there are mainly 3 reasons why I joined team.blue:
I had met many people in team.blue before deciding to join, and they all have been very inspirational, great people, with a very positive vibe and excited to be part of the journey. This inspired me to be a part of the journey as well.
After 15 years in consulting, I was at a point in my career where I was really willing to be part of a "family". I did not want to be an external partner anymore; I was willing to step to the other side of the desk and build the future together with a group of people.
This is the perfect moment to join team.blue! The plan for the next years is ambitious, we are growing and are acquiring new talents and new customers. We will continue with acquiring innovative companies to build one of the largest tech groups in Europe. Is there a better time to join?
How have your first months at team.blue been, and what are you looking forward to most?
The first 2 months have flown by incredibly fast! I have been visiting most of our locations to get to know our people and how we work. At the same time, I have been shaping my role and working with the rest of the leadership team to shape the transformation and define our vision and priorities.
Can you explain what you exactly do as a Director of Transformation at team.blue?
As Director of Transformation, my role is cross-functional and cross-regional. This means that I will work with all the regions and the functions to support the transition towards One team.blue. To grow and be successful, we will create a functionally driven organization with optimized central decision making & strategy setting. This means that, for example, we will create a Product Organization where all people working on the same products will be able to work together, share their knowledge and make our products even better than they are today.
What challenges have you faced as a Director of Transformation, and what have you learned/improved during these 2 months working at team.blue?
As my role is so broad and covers the full organization, the main challenge for me is to get to know everyone and to get into the detail of how work gets done. I have learned a lot about our products and the great offers we have built for our customers, and I have deep dived into the product and tech organizations to support the transition towards a future model. Now we are putting together a plan to bring this forward, involving a lot of leaders of team.blue in the design and in the planning and execution.
What is the best thing about being part of team.blue?
For me coming from a consulting background, the greatest thing about being part of team.blue is to be part of a big family. Every time I have reached out for help to someone, I have always received a positive answer and met a new friend willing to help me. 😊
What would you say to someone who is considering applying to work at team.blue?
Please come join us! We are growing and have a super ambitious plan; you will not regret it!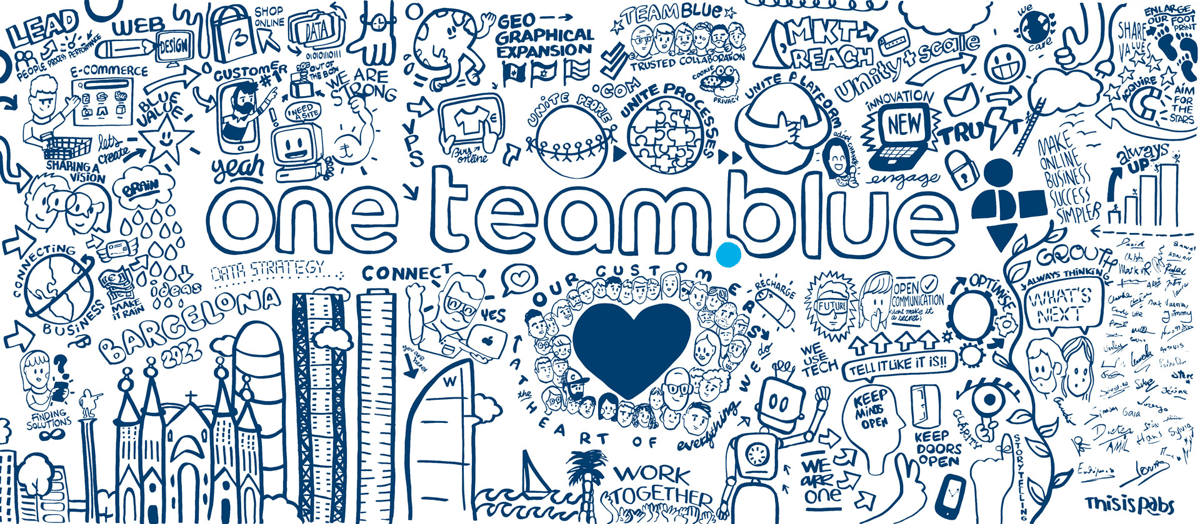 Excited to be part of our One team.blue journey? Check out our opportunities by clicking here.