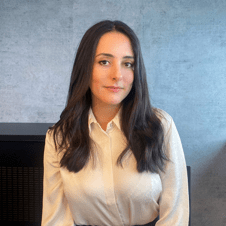 Meet Egbert Van Sande - Group Controller
We are delighted to introduce Egbert Van Sande. With 28 years of experience in financial and business controlling in 5 different international companies, Egbert joined our team.blue family in September 2022 as Group Controller.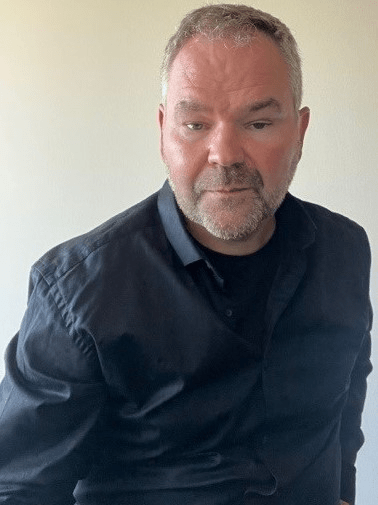 We asked Egbert a few questions and here's what he had to say:
Can you introduce yourself?
I am 52 years old and thanks to being surrounded by 2 fantastic teenagers I will never grow old 😉 I also have a wonderful girlfriend who makes my life complete.
I joined the team.bue family at the beginning of September 2022 - as Group Controller, with a mission to develop a central controlling function at team.blue.
My 28 years of experience in financial and business controlling in 5 different international companies, managing small teams from 5-15 people will come in handy. I have a passion for the most efficient use of systems – ERP, consolidation or MIS as I don't like to waste time on data gathering rather spend it on analyzing. 😊
What made you decide to become part of our team?
Team.blue is one of these rare unicorn companies that just has the most fantastic future ahead. It is going through some important, interesting transitions whilst growing fast with a focus on bringing local expertise together to benefit the whole organisation, in technology, product as well as supporting functions like finance. I just wanted to be part of that. I did not have to think hard when this opportunity came along!
How has your first month at team.blue been, and what are you looking forward to most?
My first 4 weeks at team.blue have been amazing. In my first week I visited our beautiful office in Firenze, getting to meet the Italian finance team. Then I got to meet so many other interesting people, providing me with all sorts of valuable information from many different angles. Having little knowledge of the webhosting and other offerings within team.blue, I am building my knowledge as fast as I can on the products and existing ways of working.
Growing organically and through acquisition it is very exciting for me to learn more about this side of the business and help to integrate newly acquired companies into our financial reporting.
Can you explain what you exactly do as a Group Controller at team.blue?
Basically, my main objective is to develop a group controlling function. We have a lot of challenges reporting and analyzing data in all divisions in a unified way, which we need if valuable information is to flow into the business towards management and shareholders. A big part of my job will also be looking into the future and making sure that we can deliver what we have set out to do and go from strength to strength.
What is the best thing about being part of our team.blue family?
It's really an amazing feeling to work at team.blue. It has been very hectic till now, which I had expected of course. But the people around me are just so open, understanding and supportive. I feel absolutely at home; surrounded by young, energetic, professional colleagues. All this gives me a lot of motivation and loads of energy.
What would you say to someone who is considering applying to work at team.blue?
My advice would be: do not hesitate! Just join this great company. The people are fantastic and after all it's a people' business.
What do you like to do in your free time? Any hobbies?
I like to ride my bike - as in bicycle, so not motorized 😉. Where I live I am surrounded by all the famous hills of the Tour de Flanders (for those who know this classical race).
Sometimes I also play a bit on my piano and occasionally I pick up my guitar.
Do you have any fun facts about yourself that you want to share with us? 
Now and then I take my kids to watch our favorite soccer team in Belgium, which is of course RSC Anderlecht… but I am probably not making myself very popular with this statement, working in the Buffalo city of Ghent 😉
Do you want to know more about team.blue? Click here to learn more about our company.